NBA Trade Deadline Preview
March 25 is the NBA trade deadline. There have been several players mentioned in trade rumors. These players, along with the teams that should be the most interested, are discussed below.


Kyle Lowry
Best Fits: 76ers, Heat, Celtics
The 76ers could use another ball handler/playmaker along with Ben Simmons. During the playoffs, Simmons is going to face the same "wall" defense Giannis has the last two seasons, a strategy that has shown to be effective. Having Lowry, would give the 76ers another player that can initiate the offense, and allow Simmons to play more off ball and face more favorable coverages. Not to mention, a combination of Lowry, Simmons, and Embiid would be lethal defensively.
The Miami Heat do not currently have a point guard that is a plus defensively. This will be a problem in the playoffs when they face players like Kyrie, Kemba, and Jrue Holiday. This would also give the Heat another reliable, consistent scoring option and take some of the load off of Jimmy Butler. Again, a combination of Lowry, Butler, and Bam would be lockdown on defense.
Kemba Walker is coming off a knee injury and has not been consistent so far this season. The Celtics need a third player who can be relied upon to produce. If the Celtics can make a trade with the Raptors centered around a Kemba, Lowry swap, they would be getting more consistent production from the point guard position as well as getting a significant upgrade defensively.
Nikola Vucevic
Best Fits: Celtics, Heat, Clippers
The Celtics lack talent at the center position. This was evident last season when Bam dominated them in the conference finals. Adding Vucevic would add a new element to the Celtics offense, as well as solidify their starting lineup. It would also add more size to their roster which will be necessary when facing Embiid and Bam.
Bam Adebayo is the only reliable big man on the Heat's roster. Adding Vucevic fixes this problem and then some. He is the perfect compliment to Bam with his outside shooting and isolation scoring. Furthermore, starting him and Bam would force opponents to start two legit big men which most teams do not do.
The Clippers are another team that lack big man talent. Ibaka is still a good option but he is averaging less than 25 minutes a game, so the Clippers clearly do not want to rely on him to play big minutes. Having Vucevic would give them a starting caliber center, and would take offensive pressure off Kawhi and George.
Victor Oladipo
Best Fits: Knicks, Mavericks, Nuggets
The Knicks are surprisingly having a good season. This is mostly due to their elite defense and the improvement of Julius Randle. However, their offense is struggling and they rely too much on Barrett to score; at this point in his career he is still an inconsistent shooter. Adding Oladipo would help improve the Knicks offense without sacrificing their defense. It would also allow Barrett to become a third option which may increase his efficiency.
The Mavericks really extremely heavy on Luka Donic to create offense, which is why he leads the league in usage rate. Porzingis should help ease Luka's load, but he cannot be counted on to stay healthy. Adding Oladipo would take the scoring pressure off Luka, as well as improve the Maverick's defense which has been an issue this season.
During the 2020 playoffs, it looked like Denver had an elite one-two punch in Murray and Jokic. However, Murray's production has decreased to what we had seen pre-bubble. Thus, the Nuggets need to find a third option. Sometimes Michael Porter looks like the solution to this problem, but there are times the Nuggets cannot play him at the end of games due to his struggles on defense. Trading for Oladipo would give the Nuggets a legit third option while also improving their defense.
Andre Drummond
Best Fits: Nets, Raptors, Clippers
The Nets biggest weakness is their big men and overall defense. While Drummond is not an elite defender, he provides size and would certainly improve the team's rebounding. If the Nets face the 76ers in the playoffs, Drummond would at least have the size to provide some resistance to Embiid. As currently constructed, Embiid would have his way and may average 35+ points in that series.
The Raptors currently have Aaron Baynes and Chris Boucher as their centers, and are in the bottom half of the league in offensive rebounding and allowing offensive rebounds. Adding a rebounder of Drummond's caliber would go a long way toward fixing this issue.
As stated above, the Clippers are lacking at the center position. Adding Drummond would at least give them a starting level center. Playing with Kawhi and George would help hide some of the flaws in Drummond's game as he would not be relied upon to score.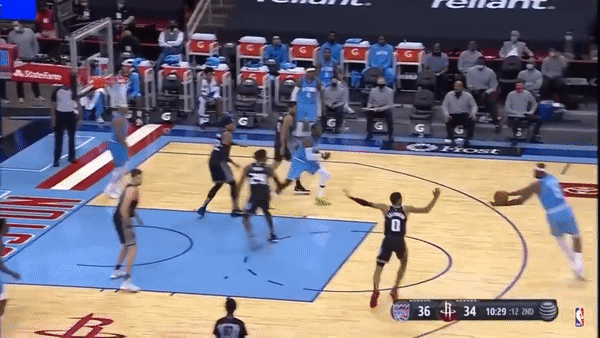 Demarcus Cousins
Best Fits: Jazz, Nets, Spurs
Demarcus Cousins would be a valuable addition to the Jazz's big man rotation. Their main bigs are Gobert and Favors, neither who are offensive minded or stretch the floor. Adding Cousins would provide a center with shooting ability, and the ability to create his own offense. Furthermore, since Gobert and Favors are already on the team, Cousins would not be relied upon to play big minutes, and they would help minimize his defensive deficiencies.
The Nets need any competent center they can get; they currently only have one on the roster in Deandre Jordan. Cousins isn't their optimal choice as he won't fix their defensive issues, but being able to add a playable center to the roster without giving up any assists would be a smart move for the Nets.
The Spurs are moving on from LaMarcus Aldridge, which is going to leave a massive hole in their big man rotation. Unless they plan to play Jakob Poeltll 32+ minutes a game, they need to add a player. They could add Cousins without giving up assists, and he would help replace the scoring Aldridge provided, as well as improve their rebounding.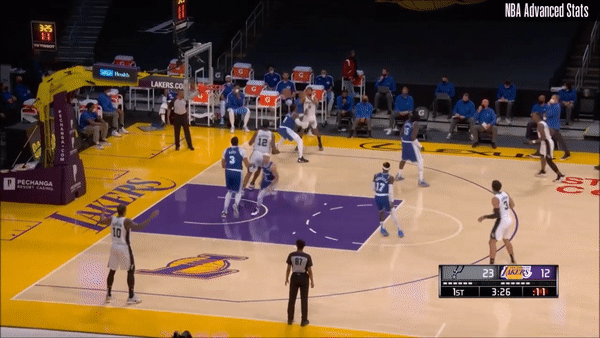 LaMarcus Aldridge
Best Fits: Heat, Celtics, Lakers
The Heat are currently starting Kelly Olynyk. They need a more reliable big man to pair with Bam Adebayo. Aldridge would provide more consistent scoring than Olynyk while keeping the floor spacing that is important when playing with Bam. This would also allow the Heat to decrease Olynyk's minutes, and give him a more appropriate role.
The Celtics have several different bigs, but none that are real offensive threats. Aldridge would be a nice compliment to Theis, Thompson, and Williams. Also, having an offensive threat at the center spot, would diversify their offense and make them more difficult to cover.
For the Lakers, Aldridge would take Gasol's minutes and immediately be a significant upgrade. In addition, it would provide another big while Davis is out, and would allow Davis to play less minutes throughout the rest of the regular season, should that be necessary.
J.J. Redick
Best Fits: Bucks, Mavericks, Lakers
There can never be too much shooting around Giannis. The more shooters on the floor, the harder it is to set up the wall that the Raptors and Heat employed the last two seasons. The Bucks recently added P.J. Tucker who has been a solid shooter most of his career. However, this season he has really struggled, and is shooting about 31% from 3. Adding Redick would provide more floor spacing and may be the key to the Bucks advancing deep into the playoffs.
In the offseason, the Mavericks traded Seth Curry for Josh Richardson. Richardson is a defensive upgrade, but the Mavs have not been able to replace Curry's elite shooting as they currently rank 20th in 3-point percentage. Acquiring Redick would fix this issue and increase the efficiency of the Maverick's offense.
The Lakers have few flaws, but one of them is 3-point shooting; they are currently a bottom 10 team in 3-point percentage. With the attention that LeBron and AD draw, Redick may get the most open looks he's gotten in his career, and would be a lethal weapon for the Lakers.
Larry Nance
Best Fits: Trailblazers, Suns, Celtics
The Trailblazers two bigs are Enes Kanter and Jusuf Nurkić (when he returns from injury.) They also play Melo at the 4 about 25 minutes a game. A common theme between these three, is a lack of athleticism, and only Melo is a reliable shooter. Adding Nance would provide the athleticism and shooting to the Trailblazer's front court that they desperately need.
The Suns are struggling to figure out who to start at the 4. Crowder began the year as the starter, but has recently been benched. Now the Suns are going back and forth between starting Crowder and Frank Kaminsky, who is clearly not a long term solutions. Nance would solve this issue. He would be a great pick-and-roll partner with Chris Paul, and would space the floor for Ayton. This may be the final piece to solidify the Suns as one of the top teams in the Western Conference.
The Celtics have to chose between athleticism (Robert Williams and Tristen Thompson) and shooting (Daniel Theis) when choosing which big men to put on the floor. Larry Nance allows them to have both, which makes them more versatile offensively. He also has the ability to play next to any of the three bigs mentioned above.